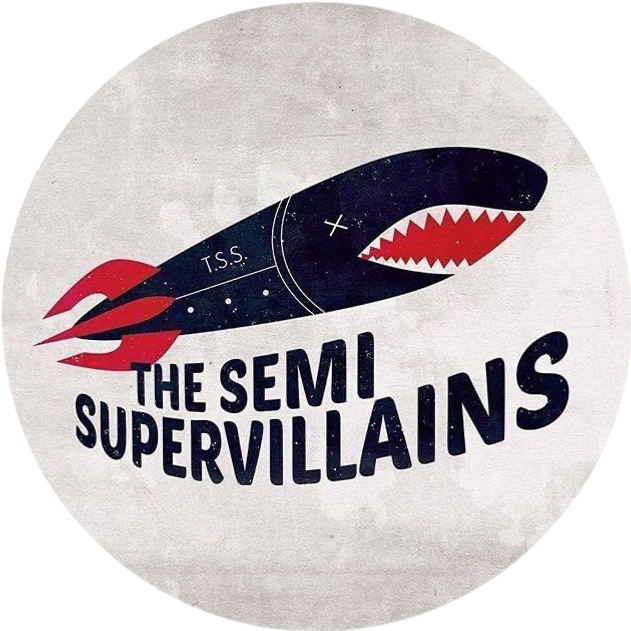 The Semi-Supervillains
Often described as "your older brother's cool rock and roll band," the Semi-Supervillains are widely known for spirited live performances over the past decade and have gained national acclaim with a body of music showcasing elements of garage-rock, power pop, and rockabilly influence. Using baseball terminology, the Semi-Supervillains are like a curve ball – just when you think you know what's coming it changes direction and messes with your mind. What emerges is a musical monster, as dangerous as dynamite ready to be diffused.
After receiving radio play across the country including Sirius XM's Underground Garage and opening for renowned artists such as Crack the Sky, Living Colour, King Tuff, and Foxy Shazam;  the band ventured Nashville, TN Music City USA continuing their musical journey. The band also has had music placement on Fox's Billion Dollar Idea, popular YouTube channel Diesel Creek, AT&T Sports Net, PNC Park during MLB games, and their "Friday Night Rocks" music video was featured during Pittsburgh Pirates telecasts on Root Sports.
The band can be heard in many places, but if you are looking to find the Semi Supervillains in the flesh check in their hometown Weirton, WV where they are often dwelling in their secret lair (ok well maybe not because its secret) recording songs with the one and only Rick Witkowski at Studio L.